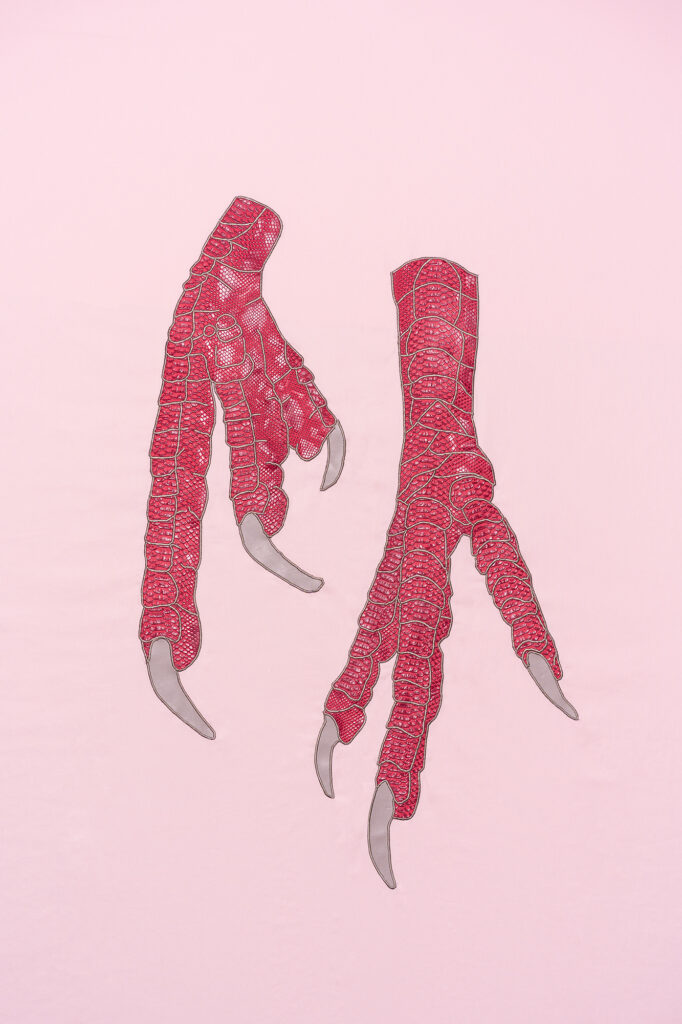 "To make a dove, you must start by wringing its neck."
– Pablo Picasso –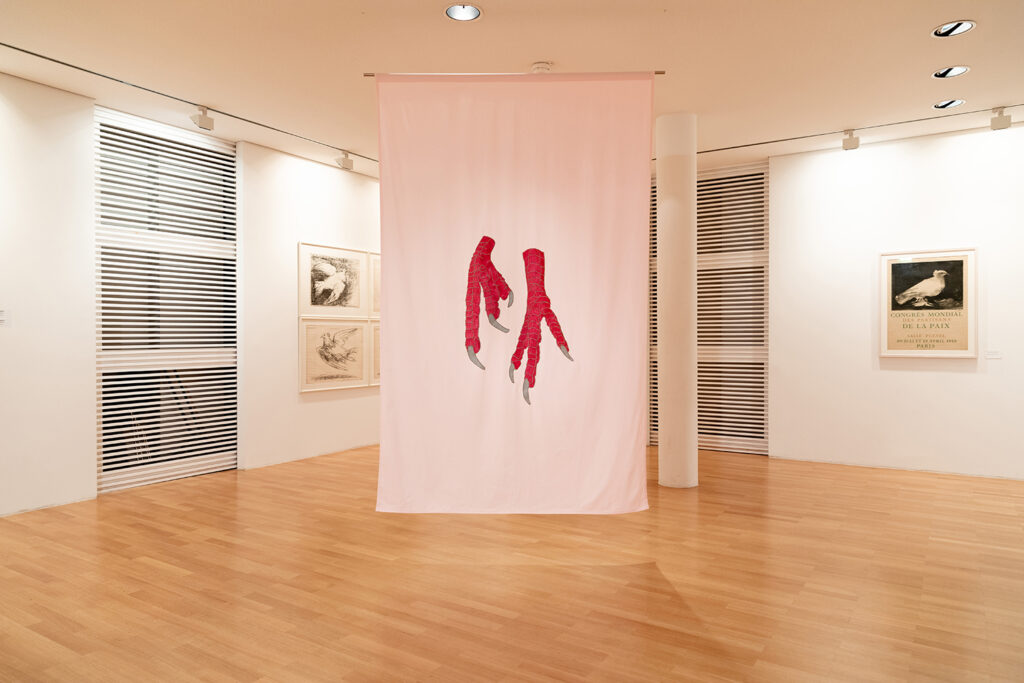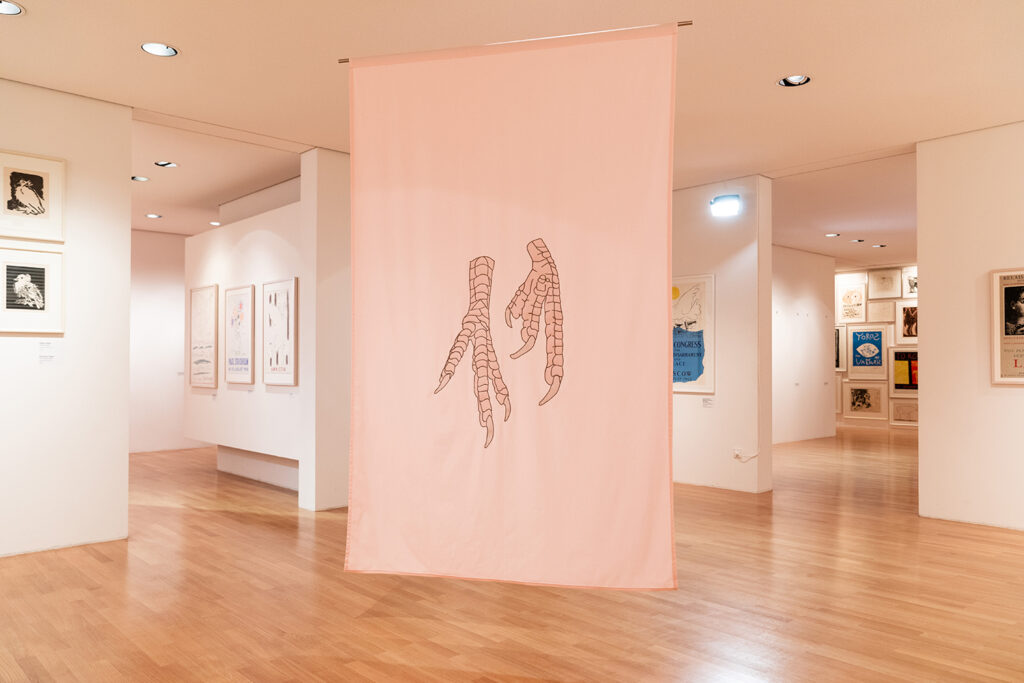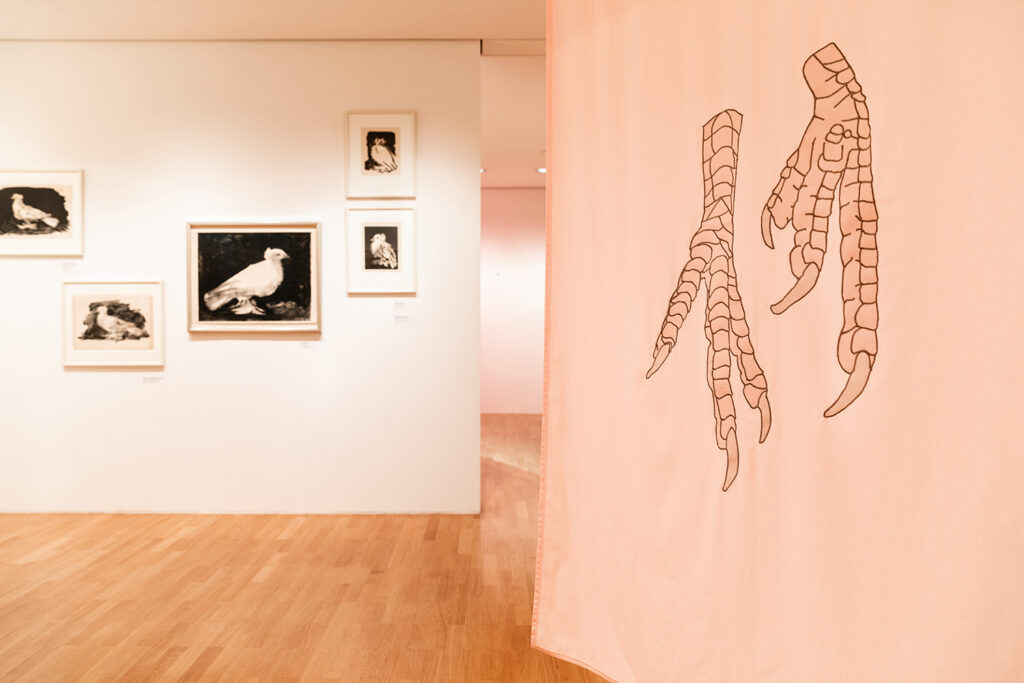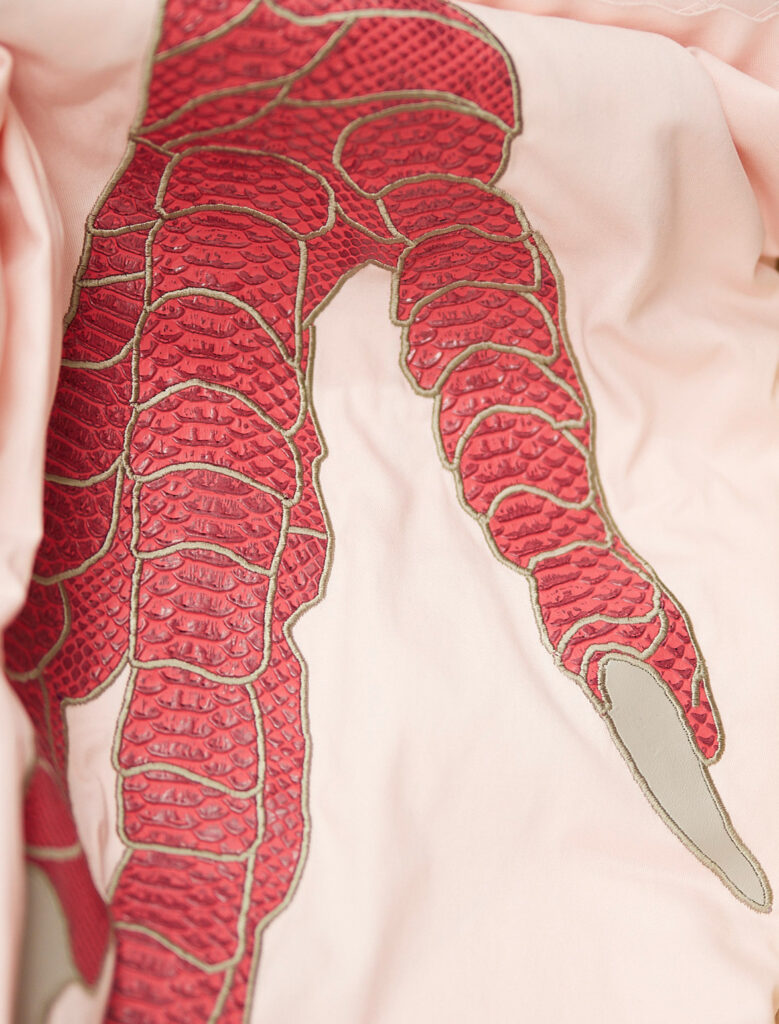 Title:
Mein Täubchen / My little dove

(from the Red Flag series)

Year:
2023
Dimensions:
140 x 250cm

Material:
Cotton Fabric
faux leather applications
My Little Dove refers to the biography of the artist Picasso and one of his central motifs – the dove. Picasso's father, José Ruiz y Blasco, was a painter and museum curator. He devoted himself to still lifes, landscapes and the depiction of pigeons. His father, who was considered melancholic, had little success on the art market, but recognised his son's talent early on and taught him. He also had him draw pigeons' feet.
From today's perspective, it may seem unusual to give a child the cut-off feet of a bird to draw. The fact that Picasso, at a very young age, was allowed to accompany his father to the corrida and witness the killing of bulls, which was seen as a reward and a pleasure, indicates that brutality towards animals was not considered a problem, which may be one of several keys to understanding Picasso's personality.
The Art Museum has an extensive collection of Picasso's doves of peace. Cooke decided to leave the doves in their original positions due to the political situation.
Text: Marco Hompes