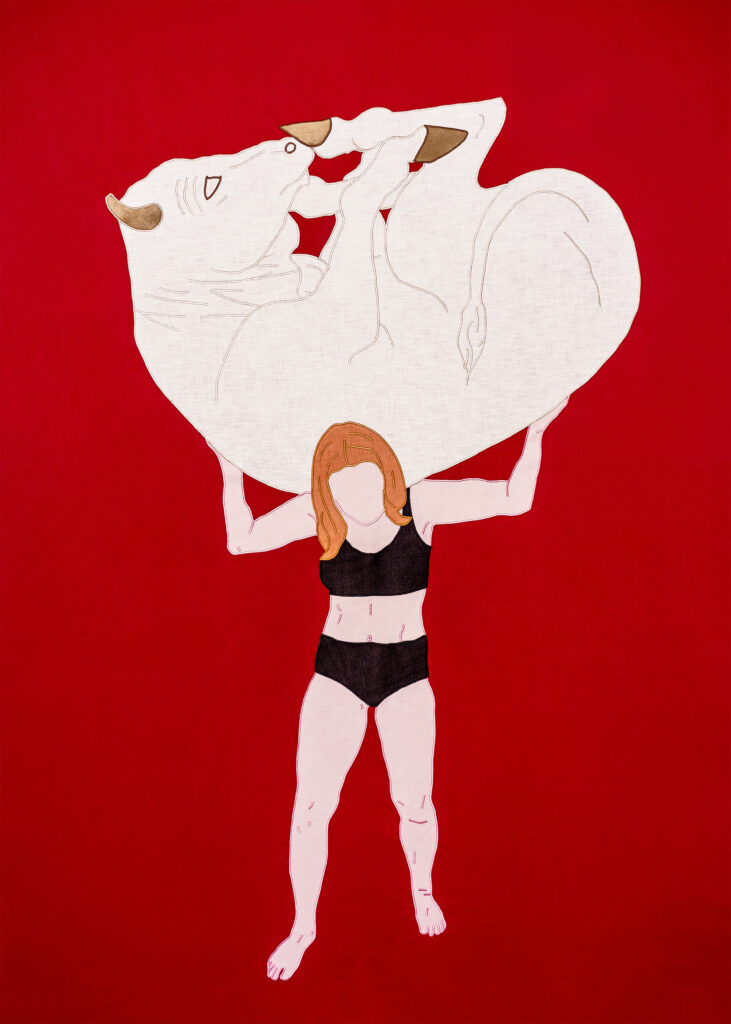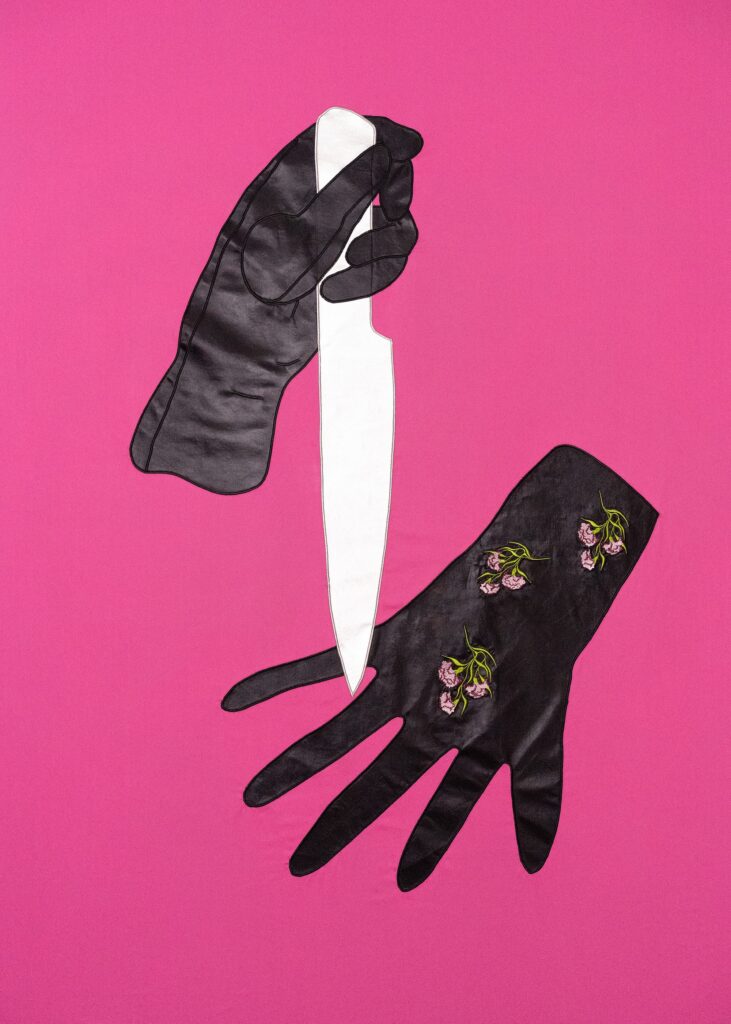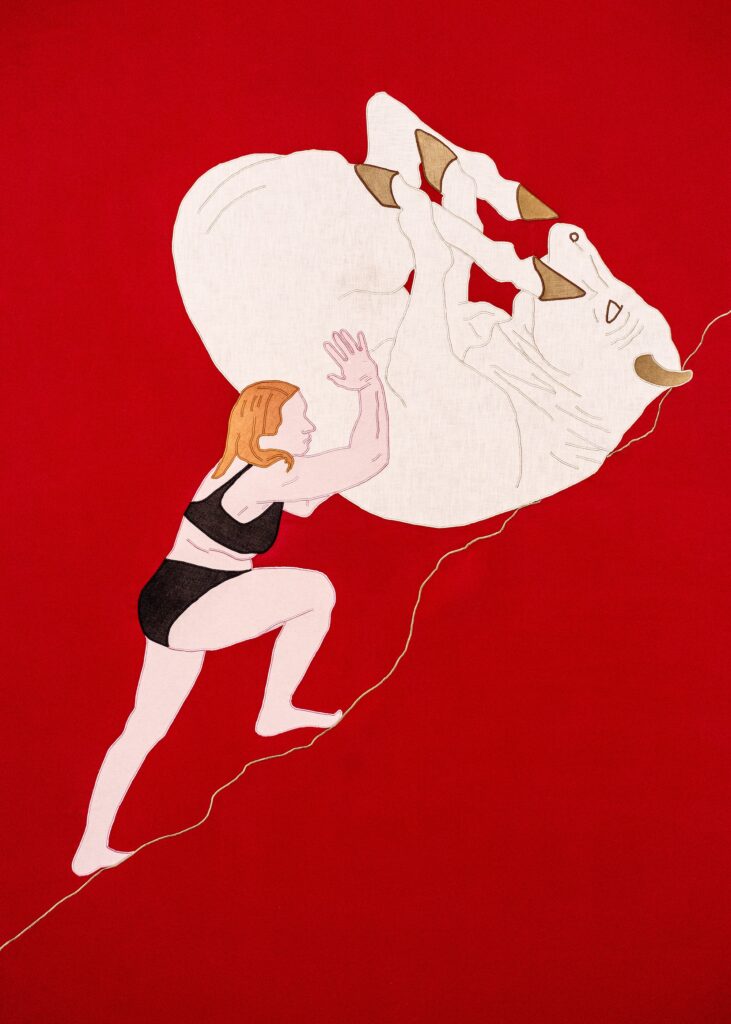 2023 marks the 50th anniversary of Pablo Picasso's death. The view of the artist's life and work has changed again and again over the past decades. In the wake of the MeToo movement, the Spaniard's relationship to women has been increasingly brought into focus in the recent past. From a feminist perspective, one can certainly ask whether the staging and celebration of Picasso as a "genius" thwarts a fundamental questioning of his misogynistic attitude and whether it is not time to also address this in exhibitions. In the case of Picasso in particular, the topic is of special relevance. After all, his life and work are closely linked. So should works such as "Minotaur raping a woman" still be shown today without commentary in exhibitions of his work, or should Picasso's problematic dealings with his lovers and wives be addressed more strongly instead?

Taking these questions and the anniversary year as an occasion, the Kunstmuseum Heidenheim has invited the artist Hannah Cooke to create works and an exhibition on the subject. How to Face Picasso takes up the challenge of a young, female commentary on the artist of the century. For the show, Cooke developed five textile works, the so-called Red Flags. In compressed form, the sewn works refer to anecdotes in Picasso's life or are sensual-aesthetic approaches to a possible change of perspective. That Cooke chose the textile as her medium is no coincidence. For one thing, it is often associated with the feminine. But it is also one of the artistic techniques with which Picasso never consciously occupied himself, so that it does not compete with his other materials. Furthermore, the Red Flags also allow for a different presentation than that offered by the Kunstmuseum's collection of posters and prints. Suspended freely from the ceiling, they leave the walls on which Picasso's works previously hung exposed. Leaving walls free is also a theme of the show in another way. For in addition to her own works, Cooke is also making a statement with her own curatorial concept.

The exhibition How to Face Picasso is supported by the Innovation Fund for Art of the Baden-Württemberg Ministry of Science, Research and the Arts.
Text by Marco Hompes, Kunstmuseum Heidenheim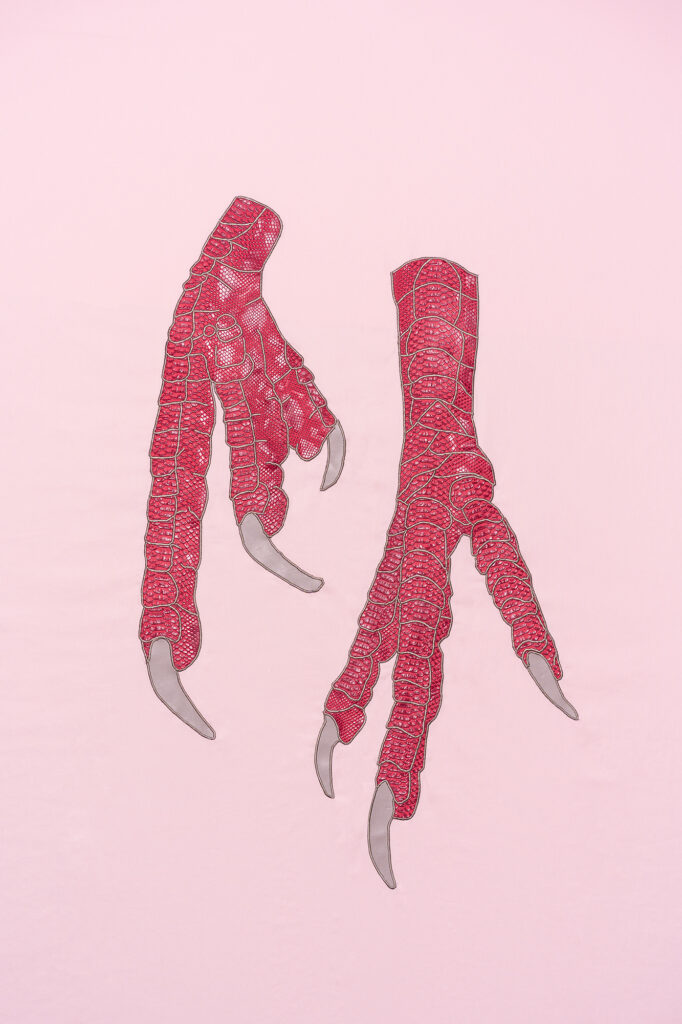 https://kunstmuseum-heidenheim.de/hannah-cooke/