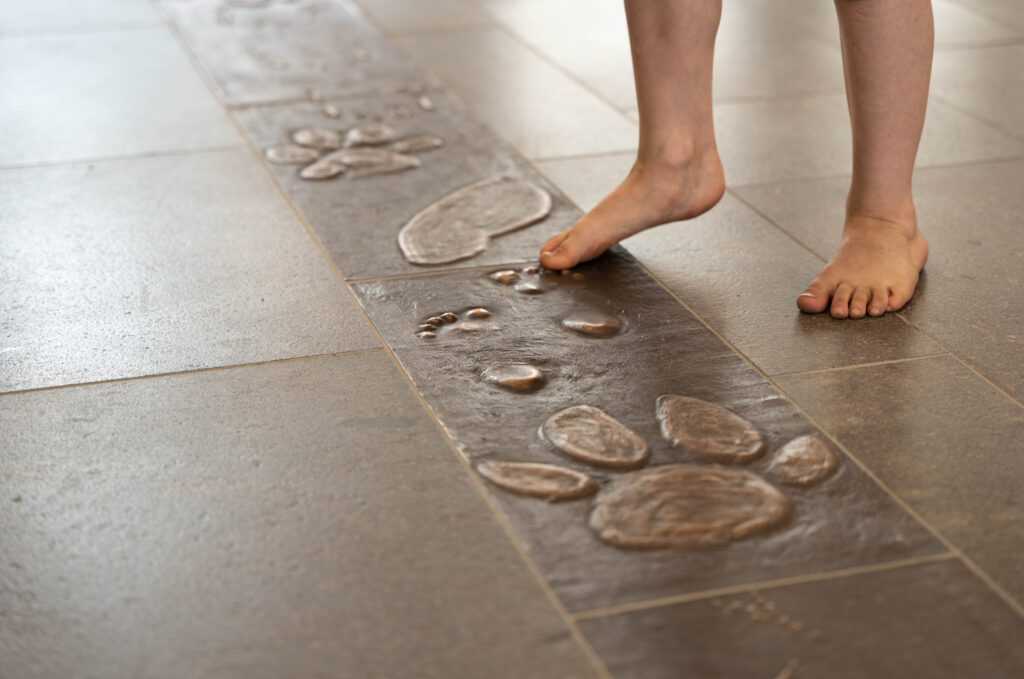 Title:
Paws & Claws

Year:
2023
Dimensions:
860 x 25cm

Material:
Bronze
Cooperation partner:
Schloss-Schule Durlach
Amt für Hochbau und Gebäudewirtschaft (HGW)
City of Karlsruhe
Heid+Heid Architekten BDA
Kunstgiesserei Strassacker

Montage help by Martin Pöll
The bronze relief "Paws & Claws" is the first part of my "Kunst am Bau" project, which I was authorised to realise at the Schloss-Schule Durlach in 2023.
16 bronze tiles are laid across the foyer of the elementary school, on which the children can discover the imprints of animals' paws.
Each paw, claw or fin is dedicated to one of the heraldic animals of each class.
I placed the relief in the entry hall to mark the course of the old city wall. The city wall is only still visible in some parts of Durlach and represents an important historical monument for the city. It was rediscovered during the construction work for the new school building and had to be covered up again.
The second part of the project will be completed next year and includes small bronze sculptures that will serve as good luck charms for the children.