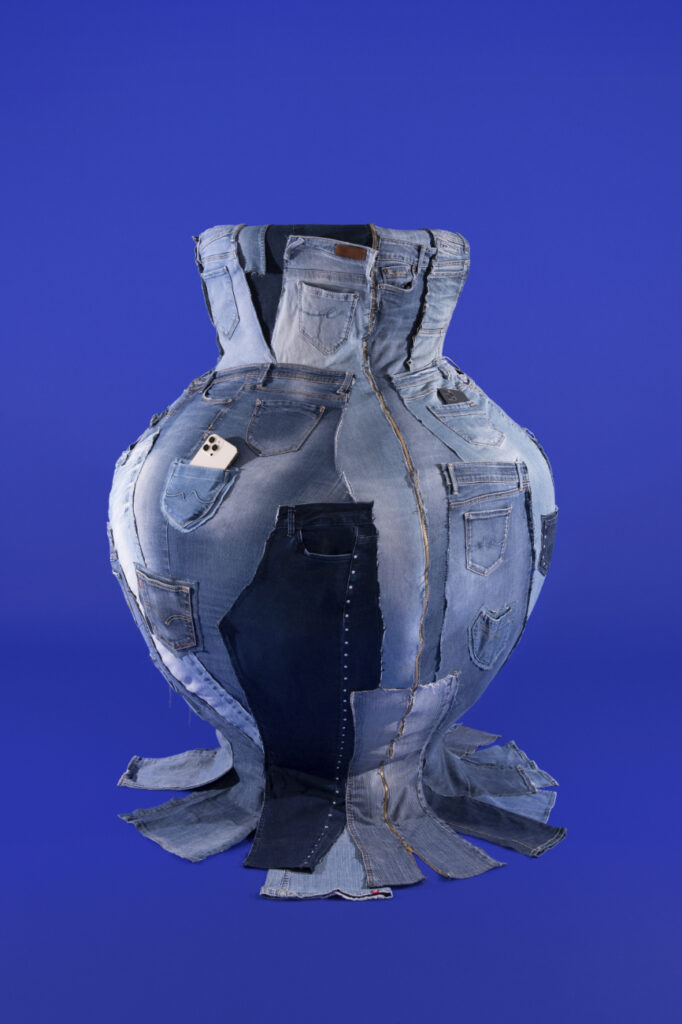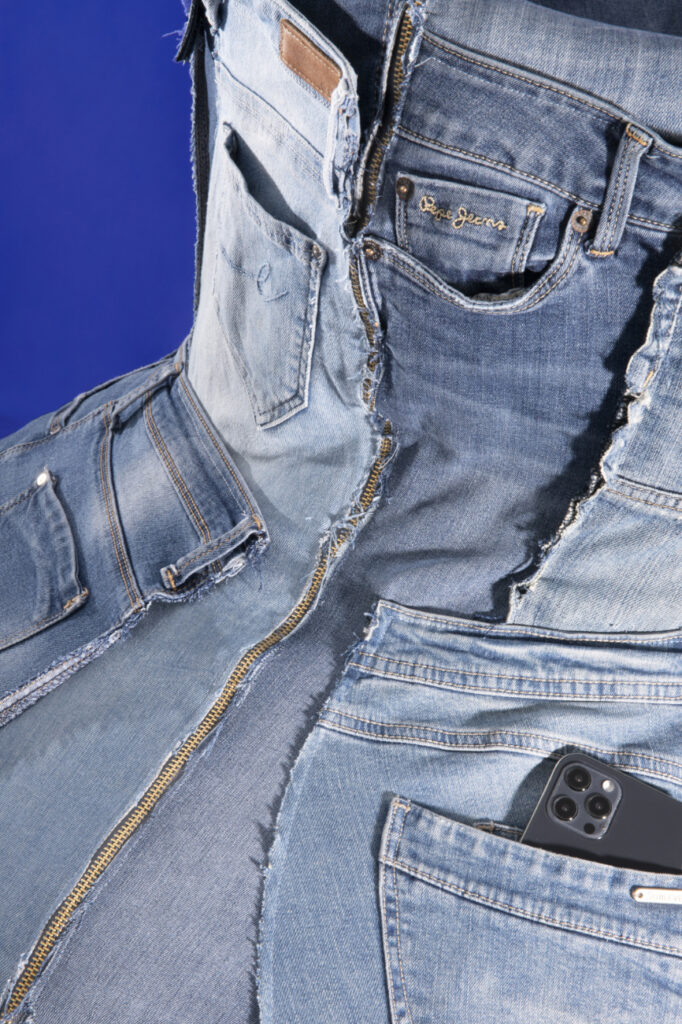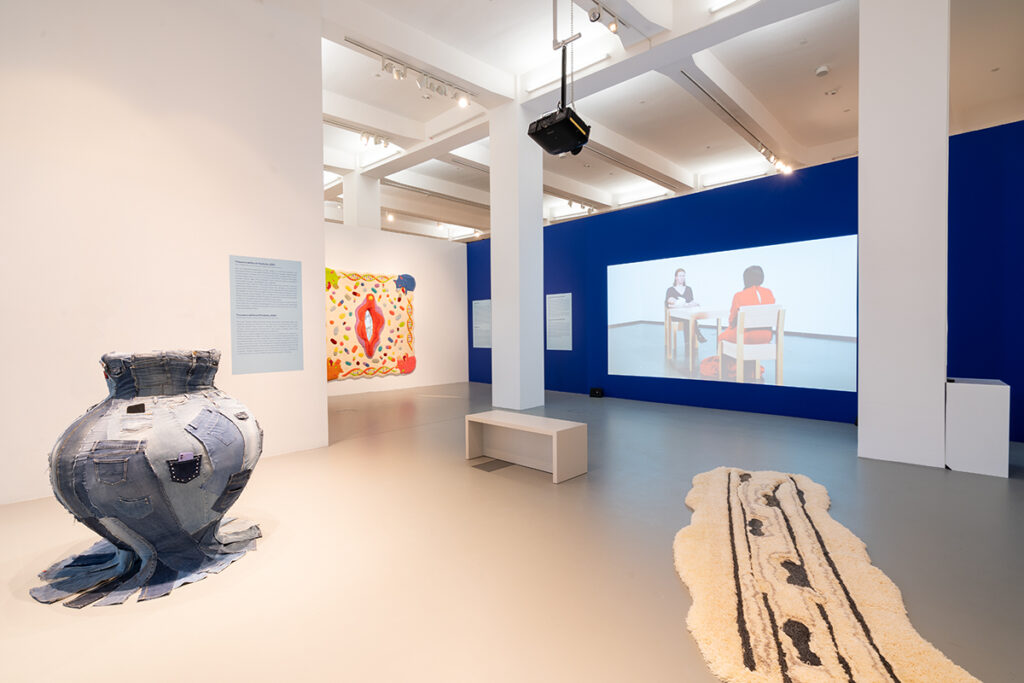 Title:
Trousers without Pockets

Year:
2021

Material:
Denim, Fake iPhones, Wood, Wire, Wadding
The work Trousers without Pockets shows how gender stereotypes affect the design of clothing, and what this in turn says about social hierarchies: The floor vase, reminiscent of the curves of a "shapely" butt, is dressed in a suit of denim trousers. Dummy iPhones protrude from a few pockets; however, many of the pockets are not usable, but only attached or sewn shut.
In fact, many trousers designed for women have no pockets to put anything in – nothing is supposed to bulge and distract from the figure-hugging silhouette. The iPhones protruding from the pockets refer to the debates surrounding the iPhone manufacturer Apple, which had to take criticism for presenting the 6.5-inch iPhone Xs Max, a smartphone that cannot be used one-handed by average women's hands, while production of the iPhone SE, which is only 4 inches tall, was to be discontinued. A quote by Mirna Funk came to her mind when author Seraphine Meya saw this sculpture: "Female independence can only work with financial independence." In any case, there is no room in these trousers for a fat wallet or a car key …
Text by Dr. Nicole Grothe, Museum Ostwall, 2022
Together with Bitter Pills and Snow Runner, Amphora is part of a three-part series on the gender data gap.

To read the full text Seraphine Meya about the work in english please klick here.
Für den ganzen deutschen Text von Seraphine Meya bitte hier klicken.