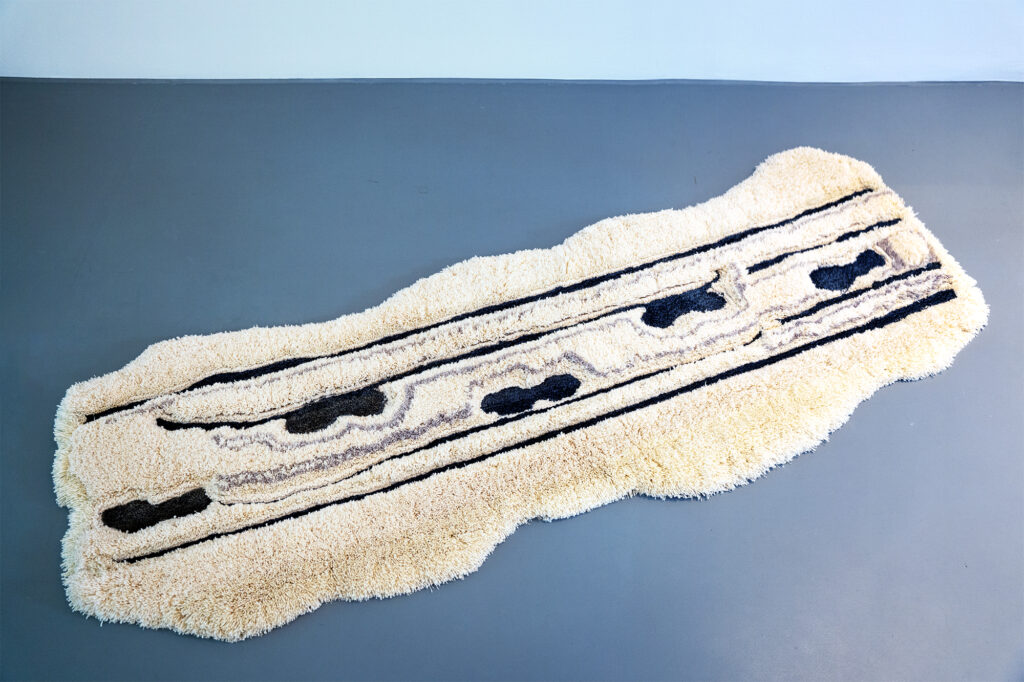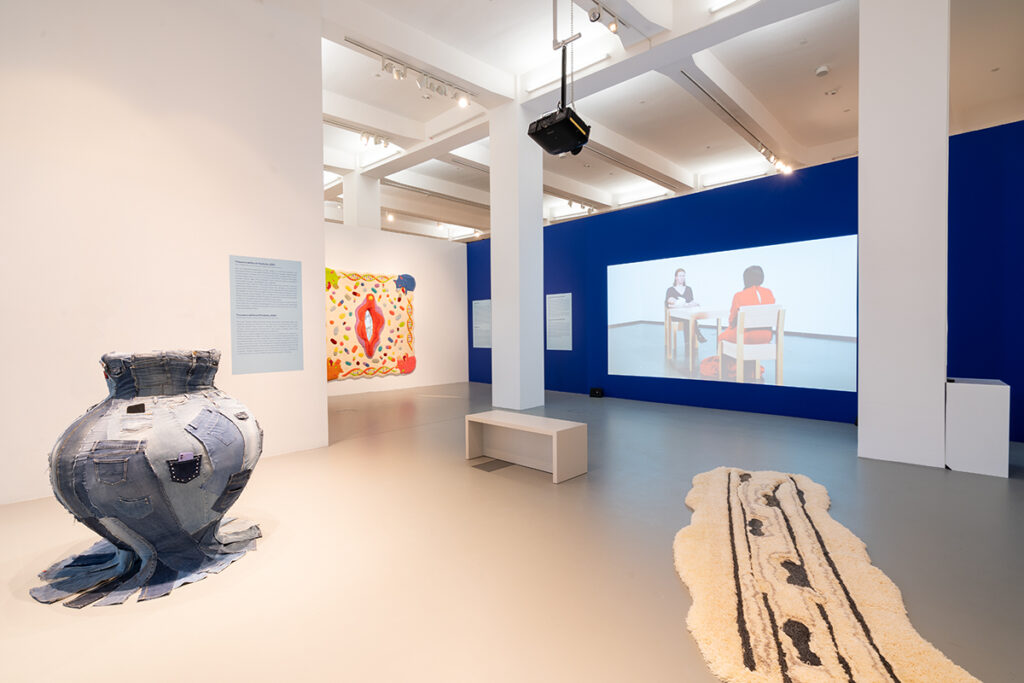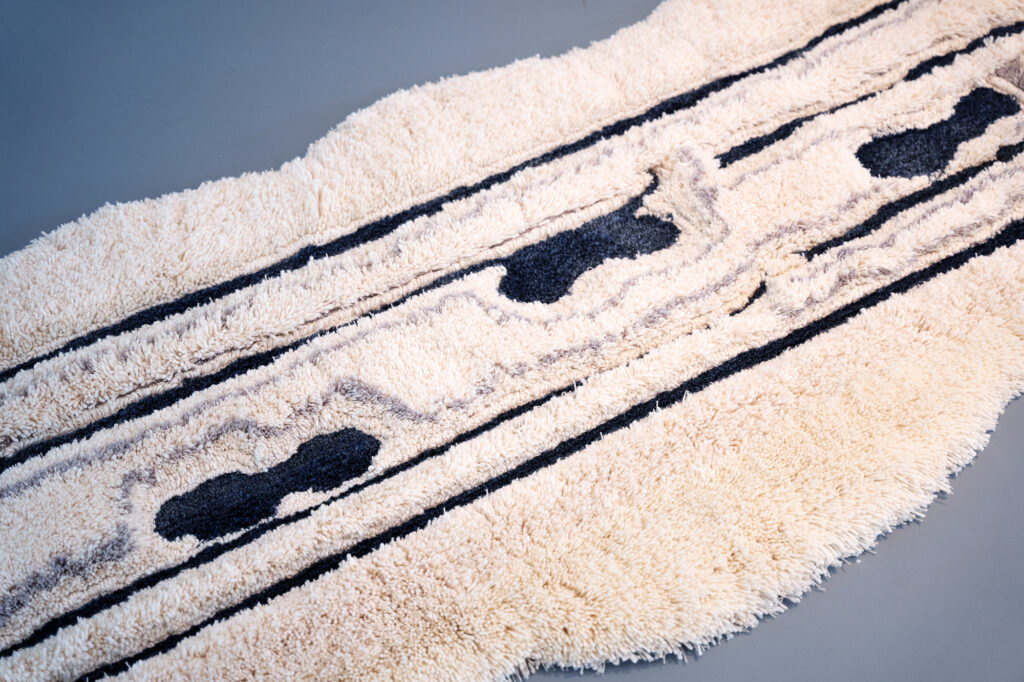 Title:
Schneeläuferin (snow runner)
Year:
2021
Material:
100% Wool, Cotton base, Latex back
The snow runner illustrates an example where it can be seen that it can be economically advantageous to think women along.

In Sweden, for instance, it was found that several millions in health costs could be saved if women were included in the thinking when it came to ploughing the snow. As almost everywhere else in the world, the major highways leading into the city were cleared of snow first and the pavements last.

Even in the "feminist paradise" of Sweden, however, it is statistically the case that mostly men who commute into town by car in the morning and home in the evening. Women, on the other hand, are more likely to push buggies, take children to daycare or school, use public transport and walk to the supermarket.
It turned out that if the pavements and small streets were cleared first, there were significantly fewer accidents involving pedestrians in winter, which ultimately also had a positive financial impact on the health system.
Hannah Cooke uses this beautiful anecdote from Criado-Perez's book in a grey, white and black runner that vividly depicts the typical tracks of buggies and mothers' feet in the snow that one sees on pavements winter upon winter.


Text excerpt by Seraphine Meya
To read full text in english please klick here
Für den ganzen deutschen Text bitte hier klicken