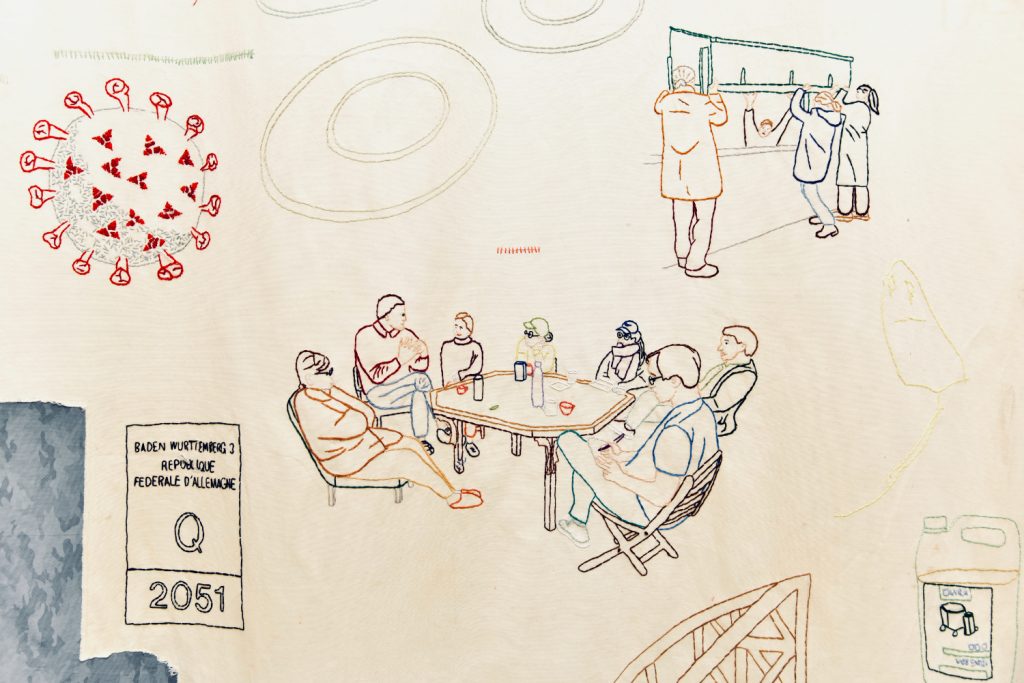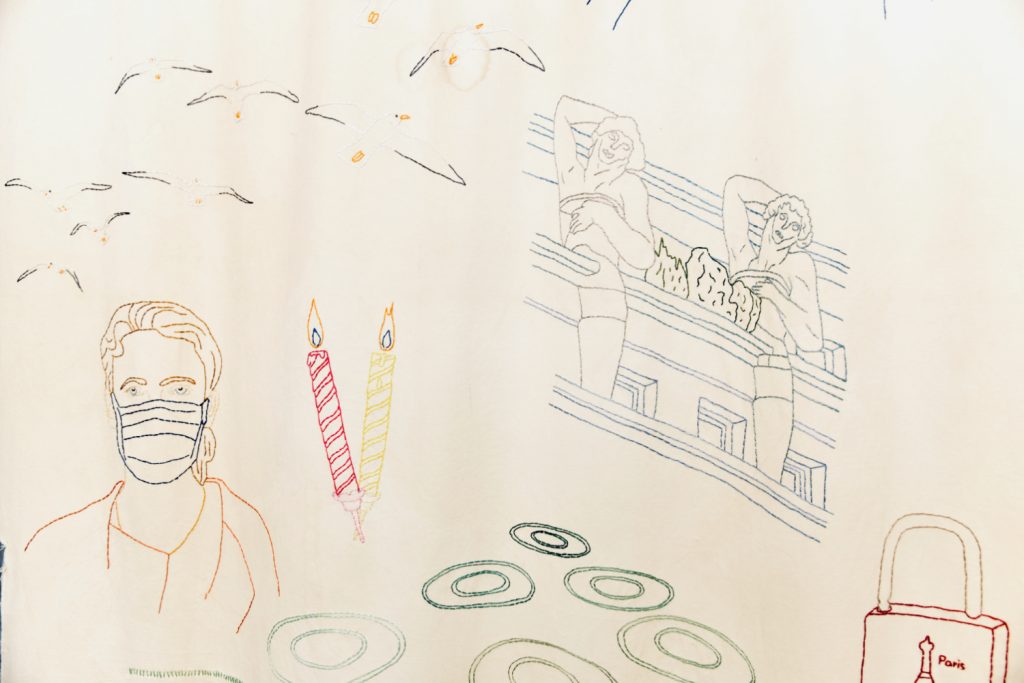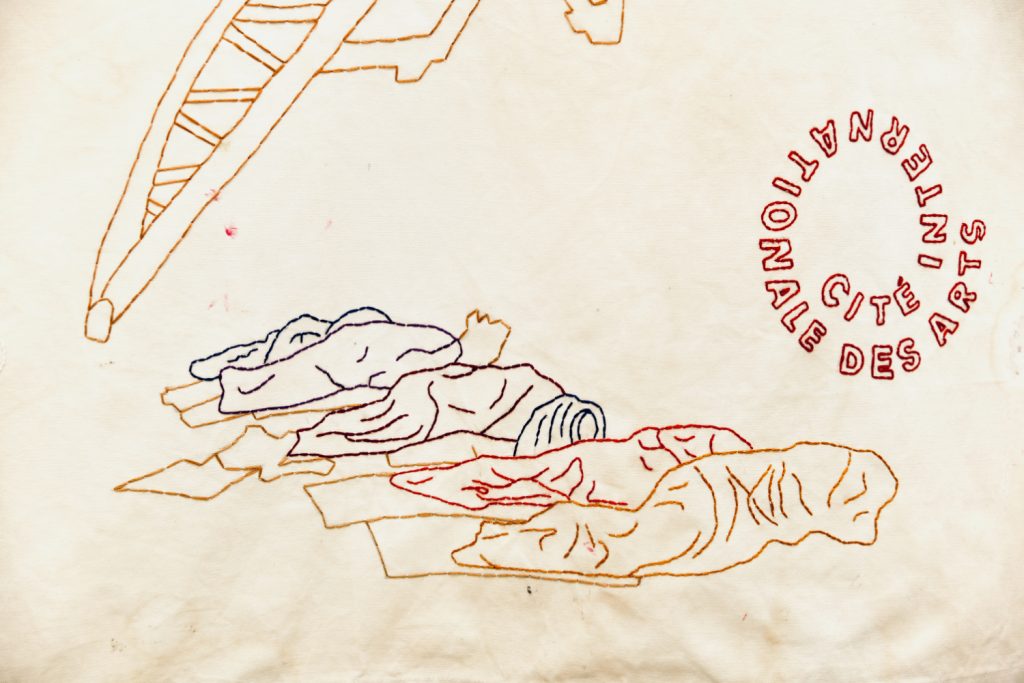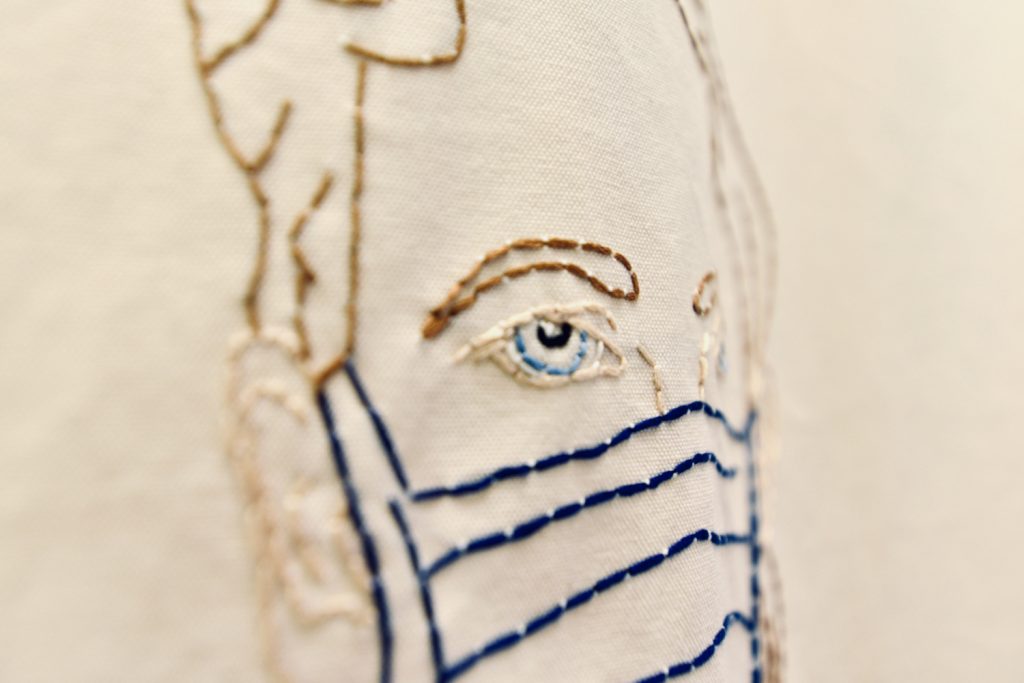 Title:
uncurtain
Year:
2020
Media:
Curtain, stitching, reflective fabric
Dimensions:
255 x 150cm
The curtain of the studio 2051 at the Cité international des arts becomes the image carrier of my memories.
When moving into the atelier at Cité, the generations of artists before me are visible: floor, ceiling and inventory are fallen out of time and the traces of work and improvisation by the artists have been manifested in the room and objects.
The curtain has seen better times. Holey, stained and
torn out it hangs on the studio window. Three strips of fabric were torn out years ago.

Inspired by the Japanese tradition of Kintsugi (literally
"Repairing with gold"), I have devoted myself to the destroyed curtain. Patched the holes, supplemented the curtain by embroidery und filled in the missing part with a reflective fabric.
The embroideries represent my impressions, which I collected during my time in Paris. Due to the strict Covid-19 Lockdown my movement and space was extremely restricted and regulated the last two months of my residency. The embroideries show scenes from my direct environment.