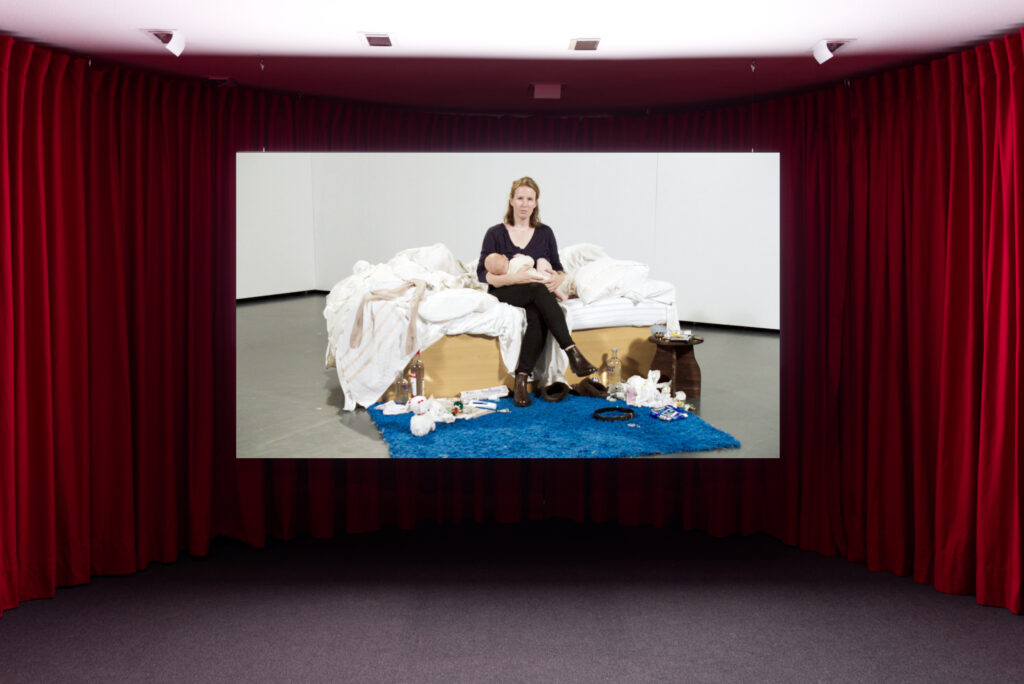 Title:
Ada vs. Emin
Year:
2018
Media:
Slow Motion Video
Full HD
Sound
Duration:
10 min


Baby: Ada Cooke

Director of photography:
Tilmann Rödiger
Assistant Camera:
Adam Gawel
Jörg Stegmann

Special Thanks:
Alexander Theis
Seraphine Meya
Dominik Rinnhofer



The slow motion video shows Hannah Cooke breastfeeding her daughter Ada in an exhibition like setting.
They are sitting on a messy bed that looks like "My Bed" by Tracey Emin.
With this video work Cooke wants to set a positive counter statement to Emins quote (see below) about the compatibility of maternity and art.

Tracey Emin:
I don't think I'd be making work (if I were a mother).' She admits. 'I would have been either 100% mother or 100% artist. I'm not flaky and I don't compromise. Having children and being a mother… It would be a compromise to be an artist at the same time. I know some women can. But that's not the kind of artist I aspire to be. There are good artists that have children. Of course there are. They are called men. It's hard for women. It's really difficult, they are emotionally torn. It's hard enough for me with my cat.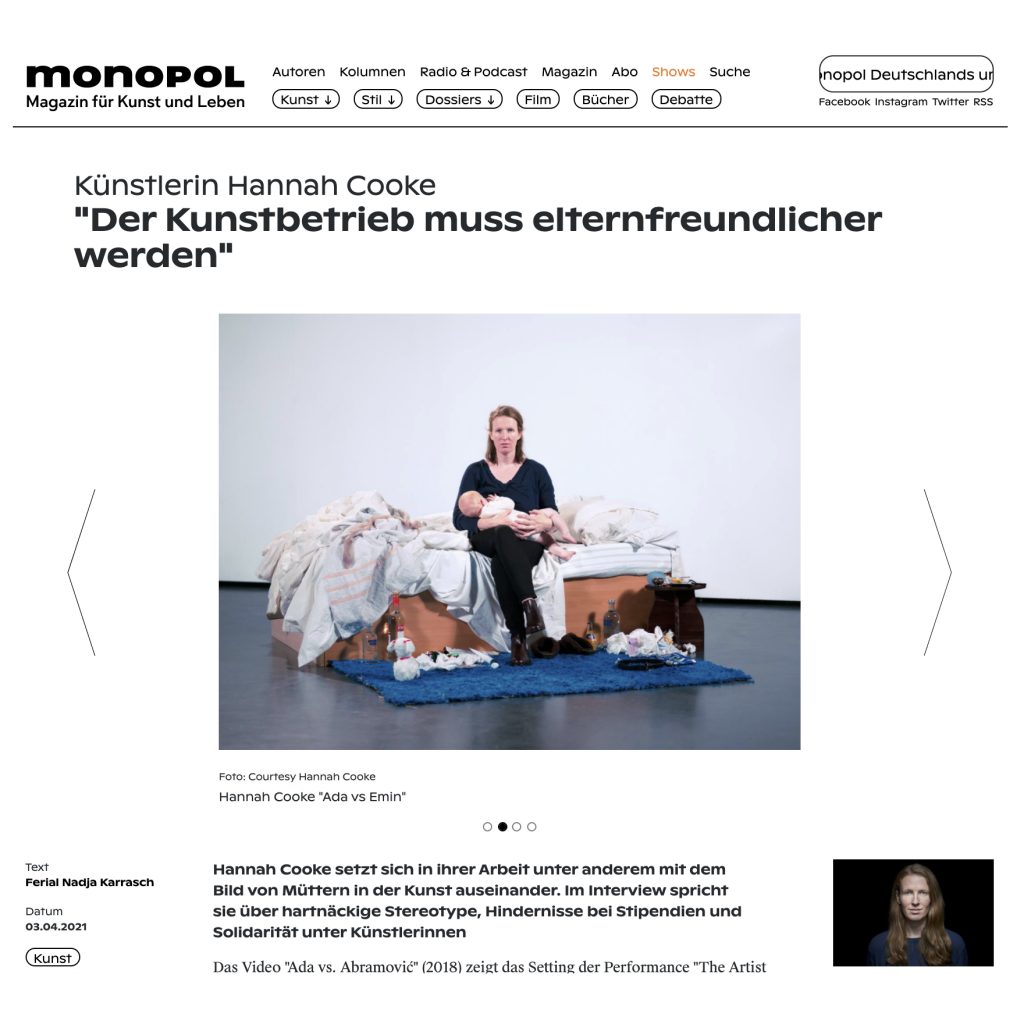 Interview for Monopol Magazine with Ferial Nadja Karrasch