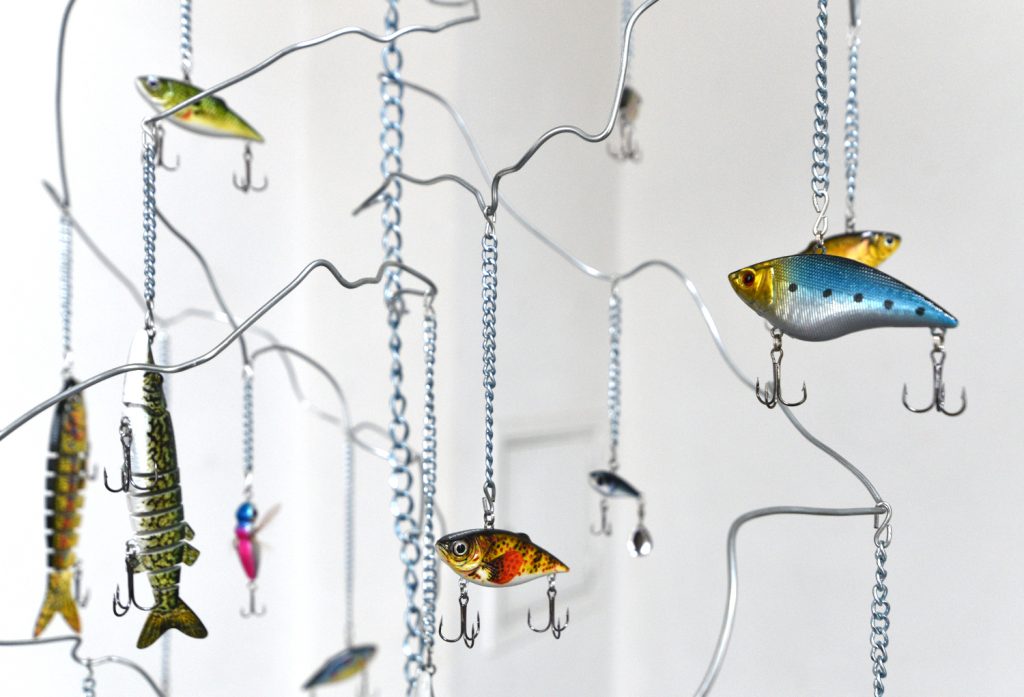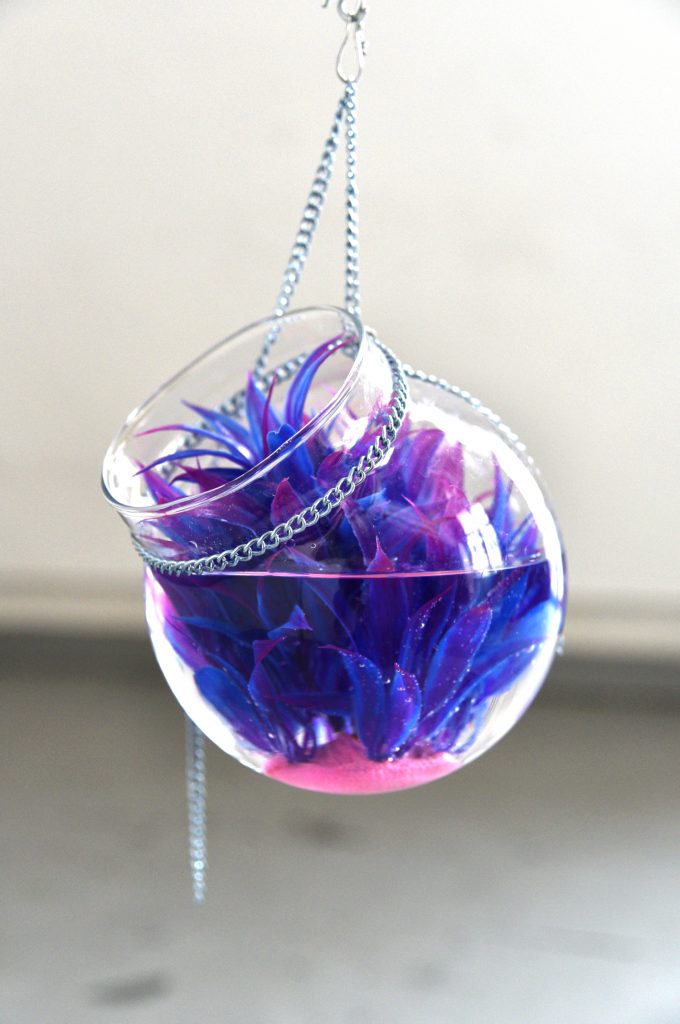 Title:
Fishkin
(Waving with my phantom limb)
Year:
2020
Media:
fishing lures, chain, wire, glass bowl, fake aquarium plant
In her work "Waving with my phantom limb" Hannah Cooke deals with the virtual subculture of the Otherkin. These are people who perceive themselves as non-human, but as beings like elves, wolves or even disembodied constructs like glitches and galaxies. Especially on the social media platform Tumblr they have found a place to exchange about their identities.
Cooke has created four mobiles for four personalities:
Galaxykin, Wolfkin, Fishkin, Phoenixkin.