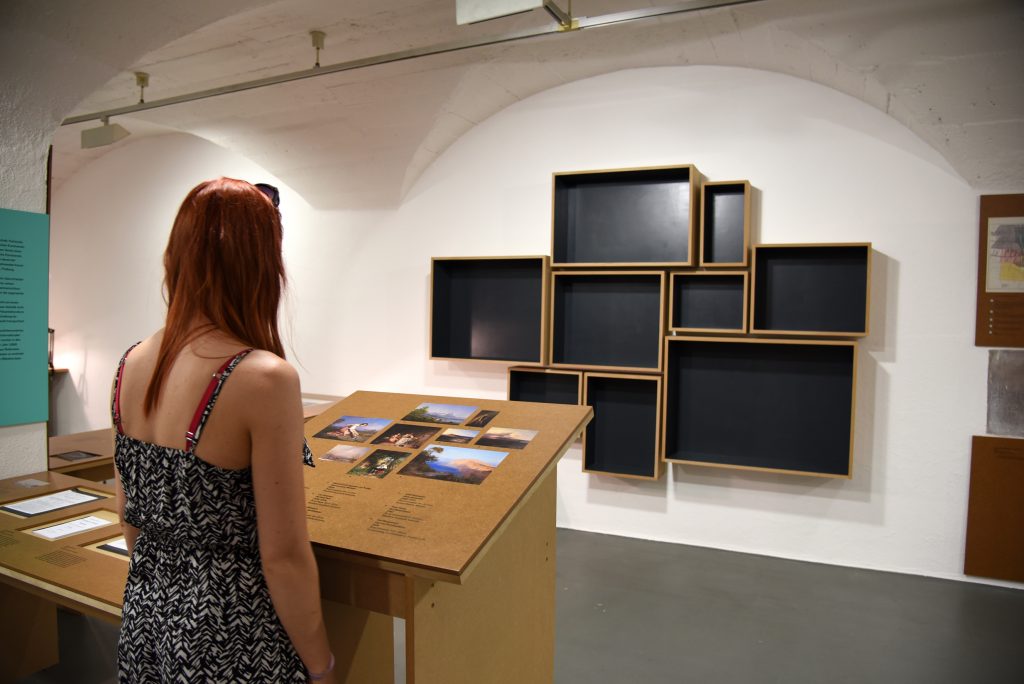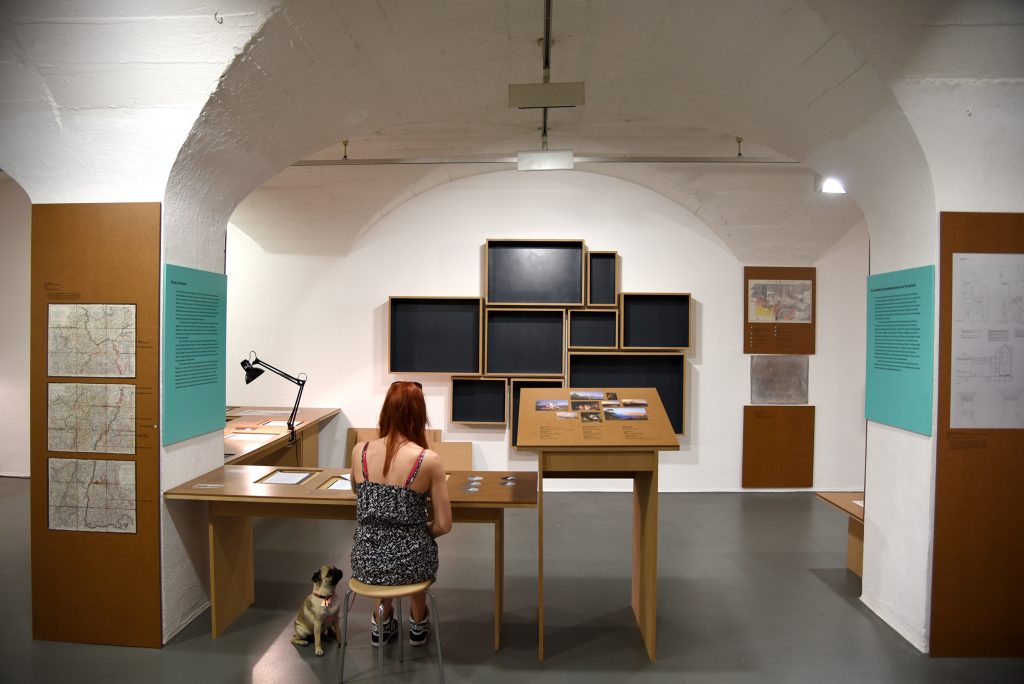 Title:
31,2 laufende Meter
(31.2 running meters)
Year:
2015
Media:
printed MDF
During the exhibition the founding history of the Badischer Kunstverein, the history of its construction, the position of the association during the Nazi era and the genesis of the annual gifts and the changing profile of the exhibition institution over the last decades are discussed in ten chapters.
The results of the research was presented in a specially designed architectural exhibition, which consciously involve the visitors in this process of realisation. The visitors are invited to take the role of scientific researchers and to reside in the archive to read and study. Over the consciously aware haptic preparation, 31.2 running meters will transform into a "living archive".
The section "Travelling Art" was created and prepared by Hannah Cooke. The development of the arts association (Kunstverein) as a member of the Rhein Arts Association (Rheinischer Kunstverein) is described within this section.
Text by Badischer Kunstverein
Link: Badischer Kunstverein