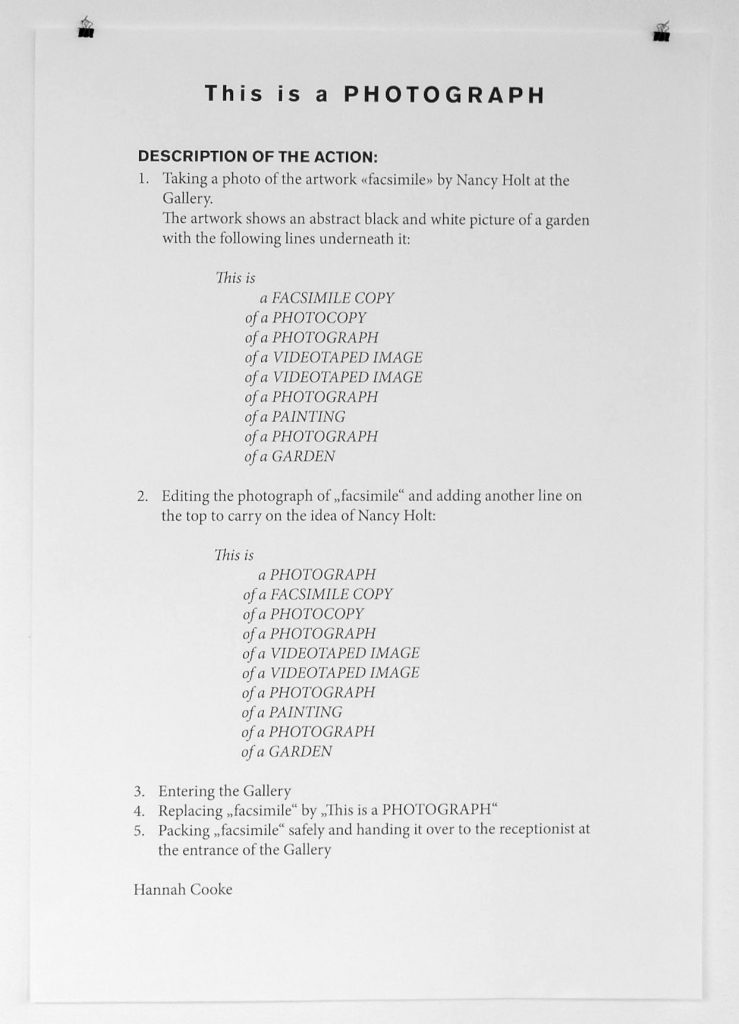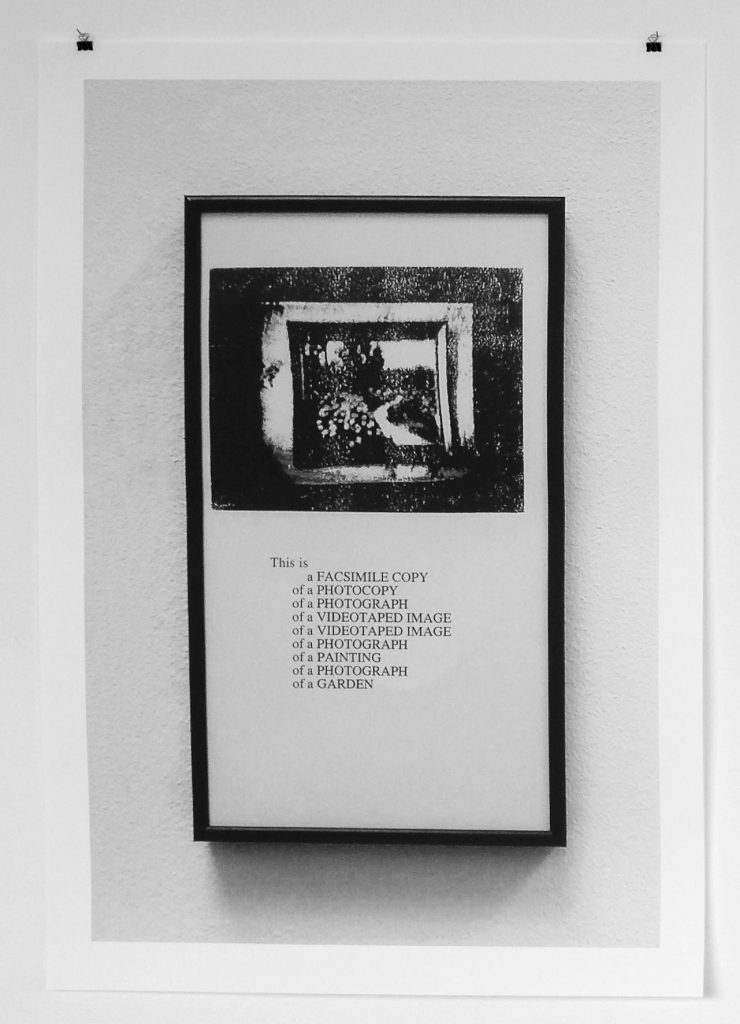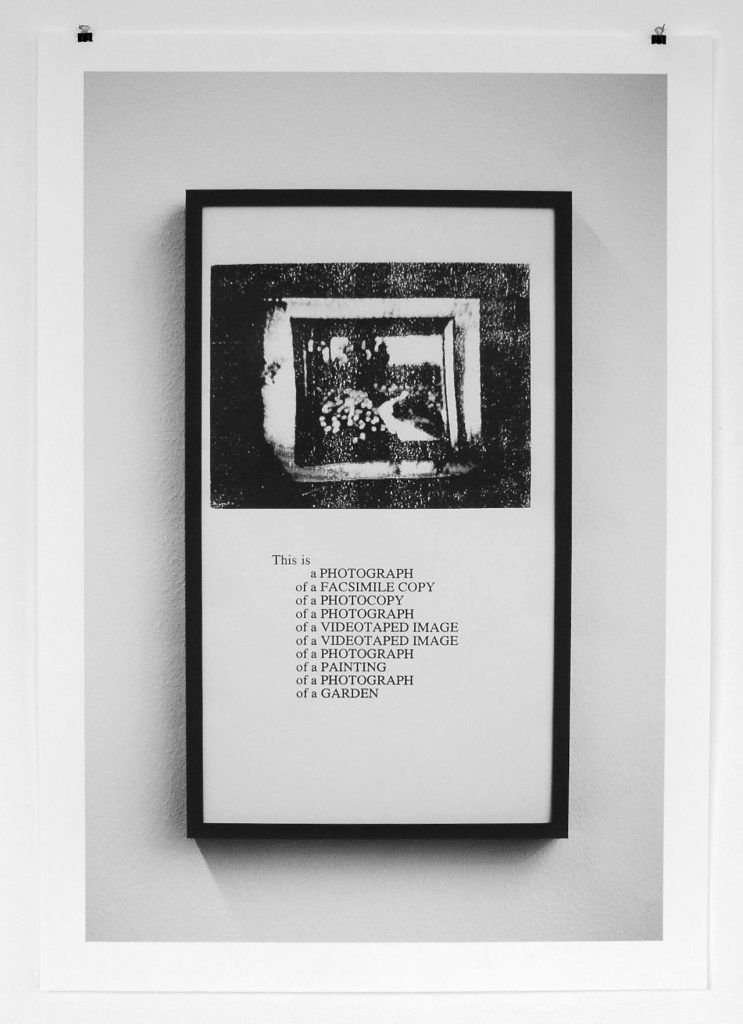 Title:
This is a PHOTOGRAPH
Year:
2011
Media:
Video and Photography
Dimension Poster:
á 100 x 70cm
Video Duration:
1:37 min
The work This is a PHOTOGRAPH shows me exchanging the work facsimile by Nancy Holt with an almost identical copy. This action is documented with three posters and a video.
One of the posters shows a picture of the original work facsimile by Nancy Holt. The second a picture of the "copy" custom made by me with the adjusted line "This is a PHOTOGRAPH". The third poster has the written description of the action. The video documents the exchange of works in the exhibition space.
This project was realised thanks to the kind support of the Badischer Kunstverein.