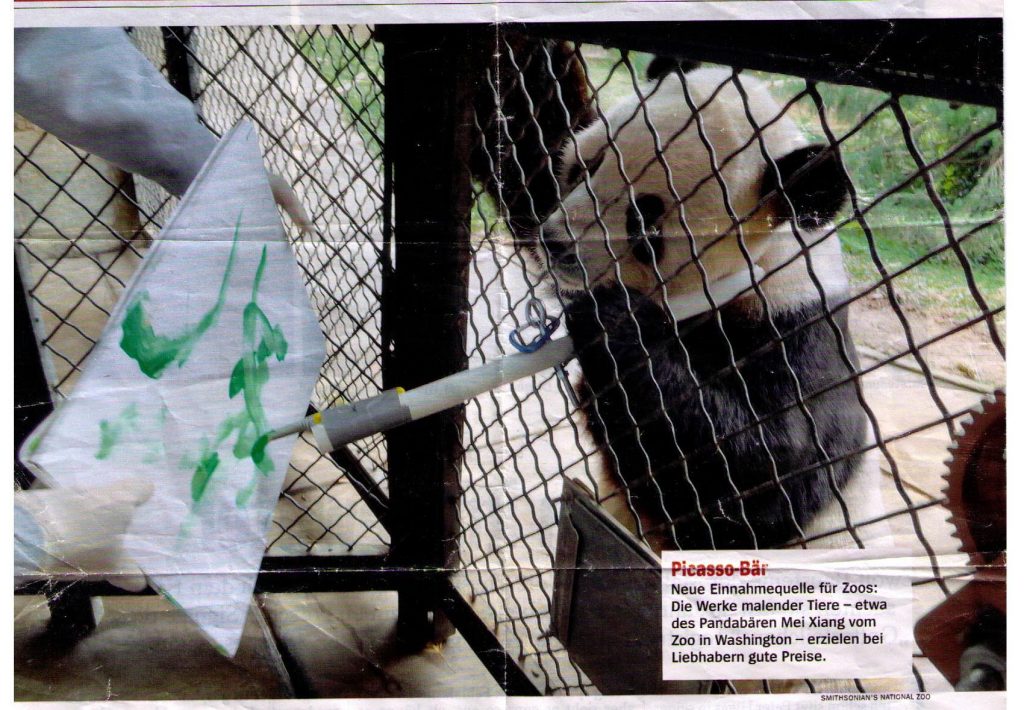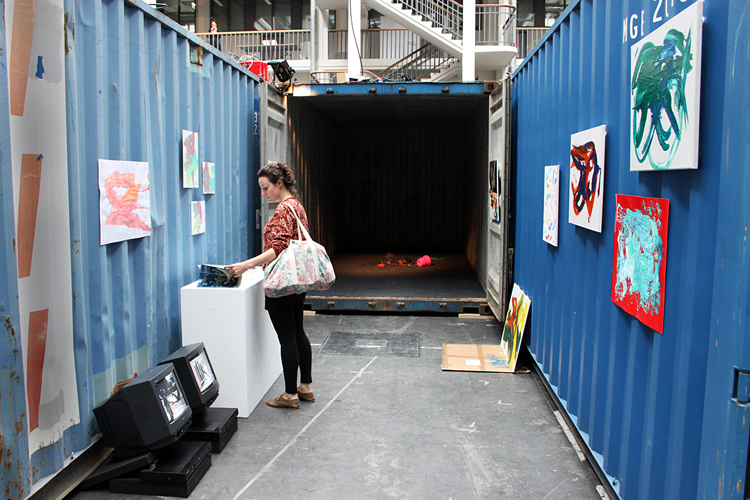 Title:
Picasso Bear
Year:
2013
Media:
Installation, Paintings, Videos, Newspaper
Starting point for the "Picasso Bear" was a newspaper article in the magazine "Der Spiegel," in which a painting panda bear is presented. According to this newspaper article his works achieve high prices in auctions and many collectors are interested in buying.
As a result, Cooke collected original works that have been produced by animals, as well as videos, news articles and literature that document their artistic progress.

2013 Cooke curated the first show including 10 works by international animal artists. Accompanying the show, newspaper articles, experts literature and videos on the subject were shown.
Cookes art collection includes so far
8 paintings by Elsi, Nonja, Barito (Orang-Utan from Zoo Düsseldorf)
Lady King (Chimpanzee from Zoo Vienna)
Patty (Tree kangaroo from Zoo Miami)
1 sculpture by Ipsi (cat from Karlsruhe)